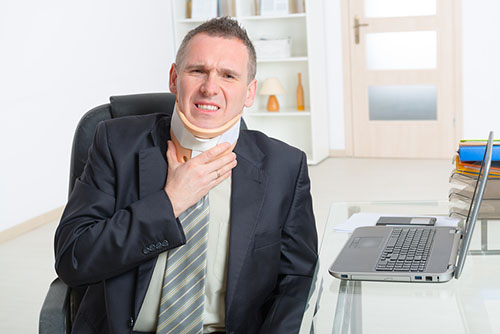 Work related injury or illness is a fact of life.
Despite the most stringent oversight, safety programs and precautions, accidents still happen. To protect workers and small business owners, workers compensation insurance is required in almost every state. Unfortunately, the different rules and regulations, classification codes, cost and paperwork have become a burden that most small business owners' dread. Save time and money while having the peace of mind that your business is compliant by contacting The Workers Comp Co-Op (WCCOP).
WCCOP is an expert.
We're expertsin addressing all of your workers compensation and small business insurance concerns. Protect yourself from costly lawsuits and reduce the risk of being sued by an employee for medical costs, lost wages and more.
Workers compensation premiums can be costly – especially if you are unsure what you are buying and how to reduce your premium. However, workers compensation is required by law in almost every state so it pays to comparison shop. WCCOP is able to provide some of the most competitive rates in the industry due to our size. By representing hundreds of large and small business owners throughout the nation, you can take advantage of our purchasing power and expertise to reduce your own rates.
Workers compensation insurance is required for most.
Almost every company or small business owners is required to carry workers comp insurance. Even if your company has a 100% safety rating workers compensation still makes sense. Workers compensation benefits are typically awarded on a no-fault basis which means it doesn't matter who is to blame for the accident. As long as the employee is not under the influence of drugs or alcohol, Workers Compensation insurance will cover any workplace related accident or injury.
Still not sure if you need workers compensation insurance? The requirements vary from state to state; some states require coverage for part-time workers and contractors while other states don't. The types of expenses covered by workers' comp also vary from state to state. Call a WCCOP representative for a FREE consultation. We are here to answer any questions or concerns you may have and will be happy to provide a no-obligation analysis to assure your small business insurance needs are compliant and cost effective.